Ready-made resumes for in-demand professions
How to create a resume template
Create My Resume
Only 2% of resumes make it past the first round.



Just a few simple steps.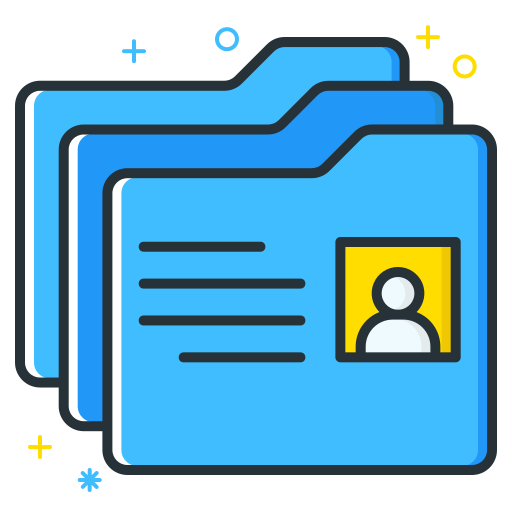 Select a resume from ready-made samples
Choose a sample with an example of filling that is ideal for your profession.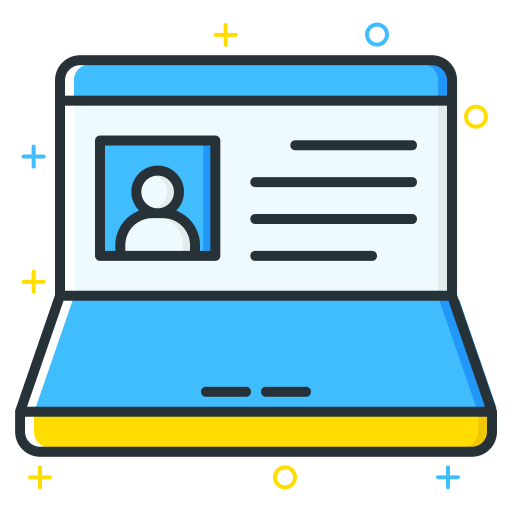 Replace the data with yours
Make changes to the appropriate fields. Add new ones or remove unnecessary ones as needed.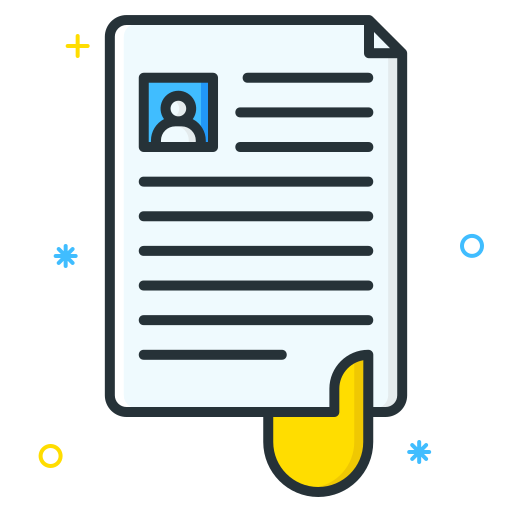 Use with any design template
Choose an affordable design template and get your resume on professionally designed templates.
Sample standard résumé for employment
The sample summary current in 2023 - the real key to success in the process of employment. After all, if a candidate for the position is singled out among others - he is guaranteed to pass for interviews. Others remain completely ignored. Not many people know the secret.
The correct summary should reflect the candidate's exceptional strengths. We will work together to create your CV by going from the inspiration and information-gathering process to the choice of template. You will be able to quickly create a modern CV, sample to fill is available absolutely free.
To make it easy to compile a resume, a library has been developed in which it is easy to pick up a relevant example of a resume for 2023. All the ready-made samples presented on the site were created by specialists in the field of personnel selection. We're talking about HR managers, company executives, career consultants.
This is great news, right? No need to spend time searching on one of the many sites offered empty blank form to fill in. No need to work in Word. All this can be done online. The resume is ready, it remains only to fill in the data and download.
Examples of correct summaries
The cvgun library is full of ideas on how to properly create a resume for a beginner, a student without work experience, a professional in his field. Qualitative sample will not waste time. See how best to describe all university projects and successes, talk about skills in the profession, how to focus on the main points that will help to attract potential leaders.
In order to work in the future in an international organization or in the IT-sphere, you first need to make the appropriate impression. It is great that you have reached our site, now you have something to focus on.
Let's discuss a truly qualitative sample. It consists of such sections:
contact details so that you can contact you in a way convenient for the employer;
photo (optional if necessary);
Education should be mandatory;
work experience - the most important section;
key skills will tell you about yourself as a quality specialist.
You can complete the picture with:
Courses and certificates;
recommendations from previous work;
language information.
When you study our solutions, pay attention to the attractive moments. It is worth looking at the key terms that are proposed to use to attract the attention of the employer.
Good examples of CV will show three important points:
What do you want to highlight?
How to list experiences effectively?
What skills to develop?
The task of filling out an example resume online on one side may seem difficult. But it is not! Learn successful portfolios, this will save energy. Inspiration will come and you will be easier to perform such a task.
Ready: you have on your hands - competent and professional CV
It means that you have carefully studied the description of the company and the position itself. Attention was drawn to the description of work experience, it really needs a special approach. The achievements are already backed up by figures, facts and details. if something is not enough, read the ready solution for your position, mark strong words and use for your purposes.
What's next for you?
We advise you to learn about what you need to learn additionally. To get a job you may need to understand a new, completely unfamiliar program. It may be necessary to develop some personal qualities.
Please prepare for the interview, be sure you will be invited to it. This part of the promotion to the desired position is many times harder to compile portfolio. Save your strength.
Good luck! Everything will work out! Try to make everything right.
Popular Questions: How to Use a Sample Resume
Sample cvgun resume is a great source of inspiration and a useful tool when writing your own resume. Here's how to do it:
In the Samples section, find a sample resume that matches your industry or position. Click "Edit this example".
Study the structure and sections. Pay attention to the sections that are used in the sample, such as contact information, candidate brief description, education, work experience, skills and additional information.
Adapt content. Use the pattern as a template, but adapt content to match your experience and skills. Describe your achievements, responsibilities and characteristics of previous positions. Focus on the keywords and phrases in the vacancy announcement.
Update the skills section. Highlight your strengths and key skills that match the proposed position. You can add skills that are missing from the sample but are relevant to your industry.
Check spelling and grammar. Errors can create a negative impression of you as a candidate.
Personalize your design. Select one of the suggested Templates from cvgun.
Save your resume in PDF format to save formatting and prevent changes.
Ask for feedback. Discuss your resume with friends, colleagues or professional consultants. They can offer tips on improving its content or formatting.
Update your résumé as your career progresses. Update your résumé regularly, adding new experiences, education, skills and achievements. This will make it easier to prepare for new job applications and allow you to always be ready for career opportunities.
We are doing our best to cover the maximum number of vacancies in our sample résumés, but we understand that some candidates may not find the perfect match. In such cases, you can choose a sample resume focused on similar work in the same industry or take the advice What data should be included in the summary. In addition, you can go directly to our Online Constructor resume, in which the proposed to fill in the fields themselves are a hint of what information should be included in the resume.
Providing false information about yourself is a big downside. Recruiters and recruitment managers, drawing on previous experience, will immediately notice this. This situation is gonna ruin your chances of getting an interview. We strongly recommend that you write your résumés individually based on personal experience.
All our CV examples can be freely used. To make it even easier to copy the information from the samples, we put it at the bottom of each page of the professions. You can study as many examples as you need to make a perfect resume.
The length of the CV depends on the applicant's experience and career, but in most cases it is recommended to stick to one or a maximum of two pages. It is important to present their achievements, experiences and skills in a concise, clear and concise manner, focusing on those aspects that are most relevant to the desired position.
If you have a lot of experience or you are looking for a job in the academic or scientific field, you may need a more detailed resume (CV), which can take several pages. However, in most cases, employers prefer a short and concise summary that is easy to read and quickly understand.
Career changes and gaps in your resume may raise questions for your employer, but they can be presented in a positive light, focusing on your professional growth and development. Here are some tips on how to do it:
Functional summary. Instead of a chronological summary where the experience is presented in chronological order, choose a functional format that focuses on skills and achievements. This will help to emphasize your adaptive and portable skills without focusing on gaps or career changes.
Explain the gaps. If you have a gap in your employment, please include your reasons in your cover letter or in the "More information" section of your CV. For example, you could be engaged in professional development, working on your own projects or taking care of a family member.
Emphasize the link between careers. Even if your previous career seems unrelated to the new one, try to find intersections in skills, knowledge and experience that may be useful for a new role. Explain how your experience and skills can be applied to the new position.
Education and additional courses. If you have received training related to a new career, be sure to indicate it in your resume. This will show your interest and desire to develop in a new field.
Participation in volunteer projects. If you have participated in volunteer projects or non-profit organizations related to the new field, be sure to mention this on your resume. This will show your initiative and desire to develop in a new area.
It is important to present career transitions and summary gaps as opportunities for growth and development, rather than as shortcomings. Convincingly explain your decisions and focus on your strengths, demonstrating your willingness and ability to successfully address new challenges.